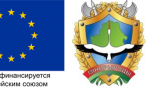 April 4-6, 2017 Green Cross Belarus NGO invites to take part in the Workshop "Economic Aspects of School Ground Operation"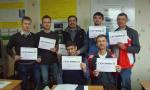 On March 29-31, 2016, biologists of the Green Cross Belarus NGO, Sergey Nekhaychik and Denis Feofanov, underwent the workshop "Earthworms and Soil Fertility" held by the "Grin-PIK" at the school n.a. Professor A.M. Igonin (Kovrov town).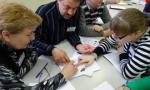 On March 22-24, 2016, the workshop "School Grounds as a Model of a Green Economy in a Local Community" was held at the Green Cross Belarus NGO Educational Centre within the framework of which the participants discussed various issues regarding organic agriculture and an opportunity to carry out network experiments on grounds of rural school of Belarus.