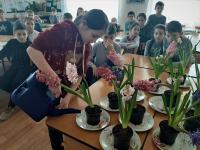 Pupils of the "Grigore Vieru" Primary School in the city of Stefan-Voda, Republic of Moldova, together with their teacher, Mrs. Galina Iuraș, decided to hurry the arrival of spring in their school by planting flowers - the spring messengers.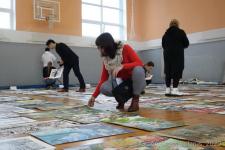 January 28, 2020, 10 experts from 8 countries chose their mini-exhibitions of children's art works.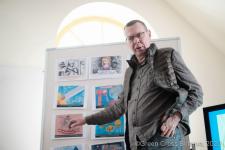 Professional artists, teachers, animators and directors from Belarus reviewed the works submitted for the contest on January 30-31, 2020, at the Green Cross Belarus educational center.