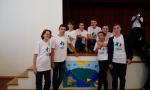 In July 2017, six children from Bragin and Loev districts spent 3 weeks in the international camp "Youth for a Green Future" in Switzerland.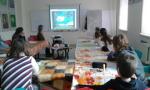 Established within the framework of the project "Mother and Her Child", the family club continued its monthly meetings. On Saturday, February 18, 2017, 8 families, gathered again at the educational centre of the Green Cross Belarus Non-governmental Organization. The participants were represented mostly by mothers and children (23 people in total) in order to try to create a hand-drawn story.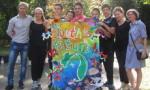 In July, 2016, 6 teenagers from Bragin district (one of the most contaminated areas after the Chernobyl disaster) got an opportunity to have a rest and enrich their knowledge at the International Camp in Switzerland thanks to their skills and work at the Green Cross Belarus.