24th International Youth Art Exhibition Nova Zagora 2022 (Nova Zagora, Bulgaria)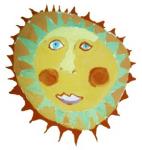 This is an initiative of NOVA ZAGORA association and DUGA Art Studio. The exhibition is taking place every year in the town Nova Zagora, Bulgaria, considered to be an art center artists from different countries present their works.
The term of works submission ends on February 20, 2022.
To participate you must fulfill the following conditions:
The young artists from the countries should be between the ages of 4 and 20 years old;
There is no specific topic of artwork, the artist is allowed to choose the materials, collages, photography, computer drawing;
The maximum size of each work is 50 - 70 cm;
On the backside of each work, please put the name of the artist, age, sex, the name of the teacher and the address. Please write in both native language as well as English;
Each school or art studio can participate with a maximum of fifteen works.
The subject matters is personal choice.
The artwork may be sent between November 1, 2021 and February 20, 2022.
Works made by more than 1 person are not allowed;
Do not indicate the value (price) of the goods on parcels.
Send your artworks to the address listed below:
24th International Youth Exhibition Nova Zagora 2022
Ivan Stoyanov
00359 887 864 079
Ploshtad Svoboda 5, P.O. Box 61,
8900 Nova Zagora
Bulgaria
A hanging committee will begin evaluating all the works beginning March, 2020. Artworks, which arrived after 20 February 2021, will be judged by the jury of the next exhibition in 2022.
The best individual works and the entire collection of works will be awarded. A catalogue of the artwork will be printed. All works remain in Bulgaria as the organizers reserve the right to popularize them in the press and in the electronic media.
The grand opening of the exhibition is June 1, 2021, in the Nova Zagora RUSI KARABIBEROV ART GALLERY.
Contacts:
Phone: +359 88 78 64 079