Comments on some contest works prepared by the experts of the project "In My Homeland".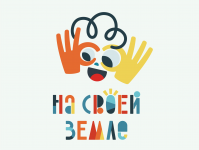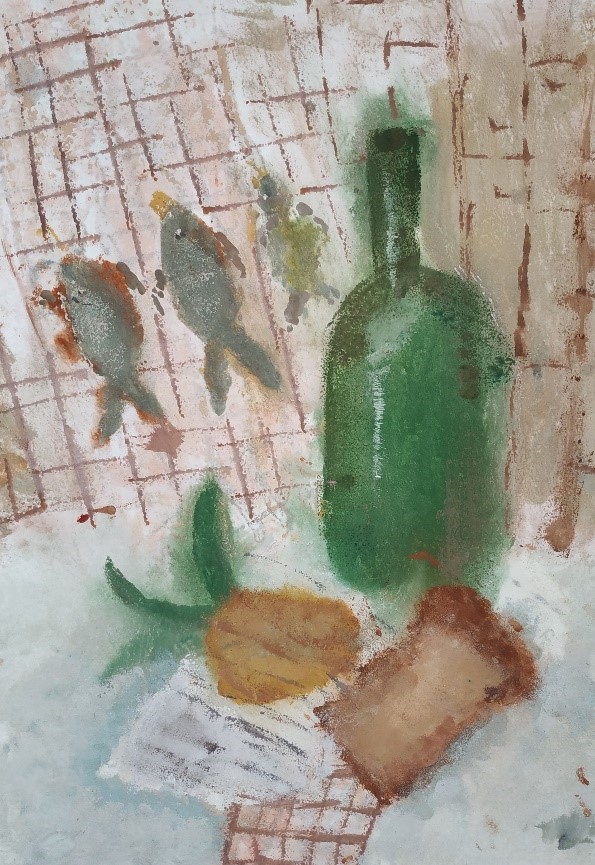 Rudzinskaya Anastasia, 11 y.o., teacher Lovkova E.E., Taliatti, Russia
Quite a traditional still life looks weightless and picturesque due to monotypy technique.
---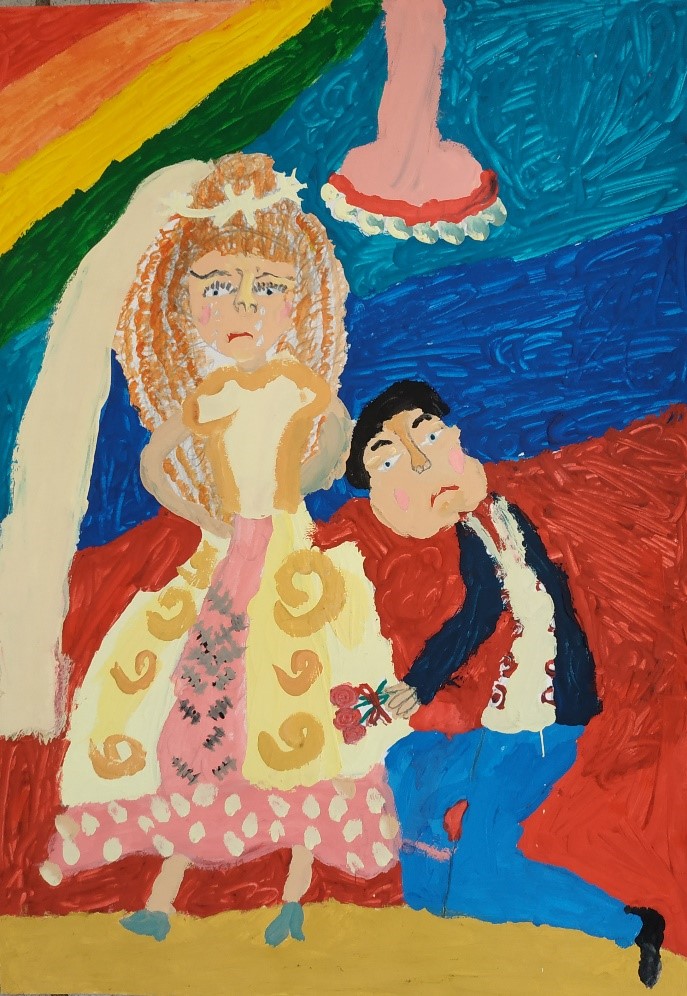 Biblia Eva, 8 y.o., teacher Novitskaya O.I., Minsk, Belarus
Children's interpretation of works of art may seem to us unexpected and naïve. Their approach helps us to better understand their perception of familiar paintings.
---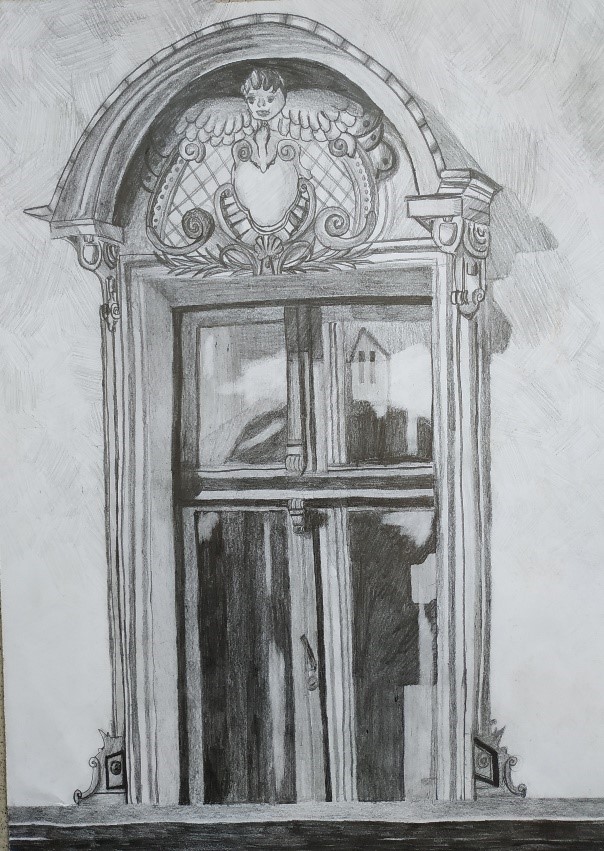 Dworakowska Emilia, 15 years, Wieckowska Milada, Rybnik, Poland
Pencil drawings are quite rare among works sent to a contest.
This image reminded the organizers about the potential of this technique and suggested a new nomination for next year's contest.