IV International exhibition-contest of children's art «Opportunities of Watercolors» (Omsk, Russia)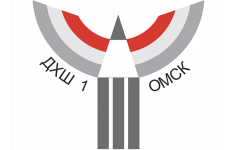 Children's art school No. 1 named after the Sanins of Omsk with the support of the Department of culture of the Omsk City administration invites students of children's art schools and art studios to participate in the IV-th International exhibition and contest of children's art "Opportunities for watercolors".
The deadline for accepting works is October 15, 2020.
The exhibition-competition is organized and held as a Biennale once every two years on an even-numbered calendar in order to identify and support young talents in the field of fine arts; to promote the creation of favorable conditions for regional and international cooperation; to preserve and creatively develop cultural and pedagogical traditions in the field of art education; to motivate children, adolescents and youth to creative activities.
The exhibition-competition presents works made in the technique of watercolor painting. Works performed in mixed techniques are not allowed to participate in the competition.
Nominations: work from nature; creative composition; plein air.
Age of partisipants: from 7 to 17 years (age groups: 7-9 years; 10-12 years; 13-14 years; 15-17 years).
Deadline for submission of works: October 15, 2020
Contacts: Sahno Yevgeniya, dhsch1.akvarelomsk@yandex.ru, т. +79139760236
Download the contest terms (in Russian)