The Great Well-Known and Unknown Artists (Rybnik, Poland)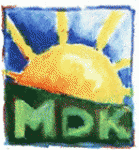 Youth Culture Club in Rybnik invites everyone to enter the 16th International Art Competition for Children and Youth "The Great Well-Known and Unknown Artists".
The term of works submission ends on February 28, 2020
AIMS:
presentation of children's and teenagers' creativity
popularization of art history knowledge and the great artists biographies,
opportunity to share artistic, methodological and aesthetic experience,
development of sensitivity to art among the youth
THEME:
THE TOPIC OF 2020 EDITION IS: "MARC CHAGALL - THE BLUE JOURNEY"
DO NOT COPY THE ARIST'S PAINTINGS - let them be an inspiration for creating your own beautiful works!!!
TERMS AND CONDITIONS OF THE COMPETITION:
PARTICIPANTS'AGE: 5 to 21 (The age groups: up to 7, 8-11, 12-15, 16-21)
SIZE OF THE WORKS: minimum A3  - for painting and drawing, free  size  - for printing graphic
TECHNIQUE: painting, drawing, graphic, mixed flat techniques
DEADLINE FOR DELIVERING WORKS TO RYBNIK: February 28, 2020
Works should be described in Latin alphabet block letters and include:
Author's full name and author's
Institution's address, e-mail and telephone number,
Teacher's full name,
Teacher's e-mail and telephone number.
PLEASE, DO NOT ROLL UP AND FRAME THE WORKS!
The results of the competition will published in April 2020 on the web-site www.mdk.rybnik.pl
The prize giving ceremony together with exhibition opening will take place in June 23, 2020.
All the works submitted for the competition will not be returned to their authors; they will remain the property of organizers, who reserve the right to publish them.