International Children Art Competition Mini restART 2019 (Velika Plana, Serbia)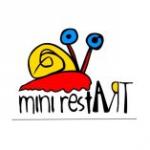 Center RESTART invites young artists from 4 to 18 years old to take part at the International Children Art Competition Mini restART 2019. 
Topic of the Competition: "The hidden world of beetles and insects"
Participants: children and young people between 4 and 18 years old studying at the pre-school institutions, primary, secondary and high schools, citizens' associations, children's cultural centers, art studios and similar institutions. Individuals can participate separately.
Age Categories: I category 4-7 years; II category 8-10 years; III category 11-14 years; IV category 15-18 years; V category High Art Schools 14-18 years.
Institutions and organizations can send from at least 10 to maximum 30 art works by various authors within a group participation. One author can be represented with up to 2 art works. Individual participants can send up to 2 art works.
The dimension of the work is 15х15cm.
The competition is open until November 30, 2019. Works must arrive at the latest on December 3, 2019.
Send the works to the following address:
Center RESTART (Mini restART Competition)
18, 1300 kaplara Street
11320 Velika Plana, Republic of Serbia
Publication of the results of the competition will be done by March 20, 2020.
Further information can be obtained at:
E-mail: minirestart15x15@gmail.com
Phone: + 381 64 11 69 361
The author of the project
Snežana Grozdanović, master of painting